The iSi Blog
Featuring the Latest From OSHA and EPA as Well as Other Regulatory and iSi Updates
Join Our Email List!
Stay informed of upcoming regulations — get our blog articles and other updates sent directly to your email.  Subscribe today!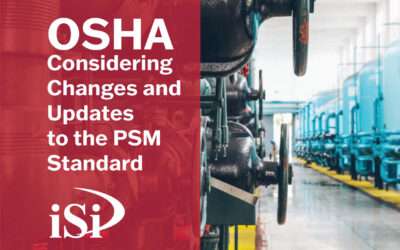 OSHA Considering Changes and Updates to the PSM Standard OSHA has been accepting comments on several proposed changes to its Process Safety Management, or PSM standard. PSM is an OSHA regulation that is concerned with processes at your facility that use highly...