The iSi Blog
Featuring the Latest From OSHA and EPA as Well as Other Regulatory and iSi Updates
Join Our Email List!
Stay informed of upcoming regulations — get our blog articles and other updates sent directly to your email.  Subscribe today!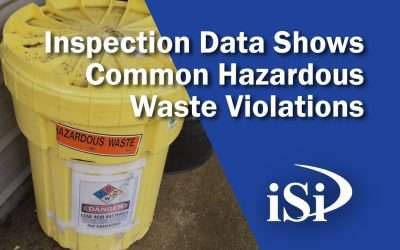 We decided to take a look at some of the EPA enforcement sites to review hazardous waste violations issued across the U.S. within the past couple of years.  We wanted to see if there were some common themes that readers should be on the lookout for because sometimes...