The iSi Blog
Featuring the Latest From OSHA and EPA as Well as Other Regulatory and iSi Updates
Join Our Email List!
Stay informed of upcoming regulations — get our blog articles and other updates sent directly to your email.  Subscribe today!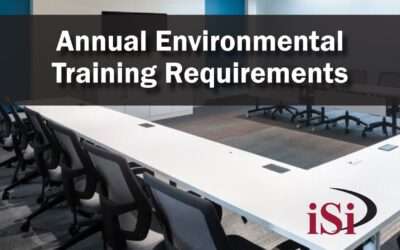 Recently we covered the required annual OSHA safety training requirements your company should be scheduling each year.  What about the most common annual EPA or environmental training requirements? RCRA Hazardous Waste Training is required for anyone handling or...