The iSi Blog
Featuring the Latest From OSHA and EPA as Well as Other Regulatory and iSi Updates
Join Our Email List!
Stay informed of upcoming regulations — get our blog articles and other updates sent directly to your email.  Subscribe today!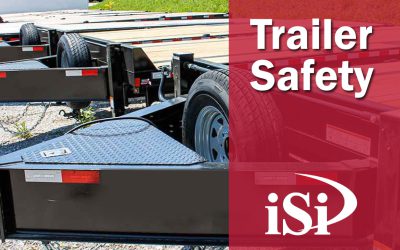 Trailers are often used in the workplace — by operations personnel down to even the sales department who may move their exhibits from show to show.  The construction industry uses a lot of trailers to move equipment.  With the summer season, our employees may be using...