The iSi Blog
Featuring the Latest From OSHA and EPA as Well as Other Regulatory and iSi Updates
Join Our Email List!
Stay informed of upcoming regulations — get our blog articles and other updates sent directly to your email.  Subscribe today!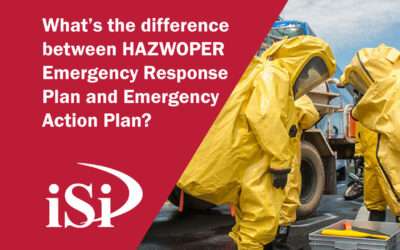 Being prepared for emergencies at your facility is vital, and having that plan communicated to your employees is even more critical.  OSHA references a couple of different plans in its regulations, one is the Emergency Action Plan and then OSHA's HAZWOPER standard...