If your company has a centrifugal pump, you may have a machine guarding issue issue at risk for violation.   There is an exposed part of the machine that many manufacturers do not make guards for because the seals in this area are important for accessibility, maintenance, and operational purposes.  Below is an easy solution to fix this issue to make it machine guarding compliant and accessible at the same time.
OSHA Standard 1910.219(c)(2) provides details regarding horizontal shafting requirements.  Among those is that no one should be able to reach a finger into the machine.  Most pump manufacturers provide guards for the pump coupling, that is, the component that connects the power source to the pump.  However, guards are not typically provided for the space between the bearing frame and the casing (frame adapter).  In this space, the rotating shaft is exposed, and the packing gland or mechanical seal is located. This space is often inspected to determine if the packing gland or mechanical seal is leaking.  Placing a typical guard over this area prevents important monitoring functions.
A simple solution to this problem is to cover the frame adapter with plastic mesh and secure it with an extension spring.  The plastic mesh and extension spring come in many materials of construction to assure compatibility with the fluid being pumped. Plastic mesh or netting enables inspection of the packing gland or seal and is easily removed for maintenance. The plastic mesh can be cut, without difficulty, to fit each specific pump application.  As it is plastic rather than metal, the instances of being cut and injured on jagged edges are also removed.
In our experience, OSHA inspectors have been taking a look at these areas in their machine guarding audits.  To learn more about this machine guarding issue, contact us and we can assist!
Centrifugal Pump Without a Guard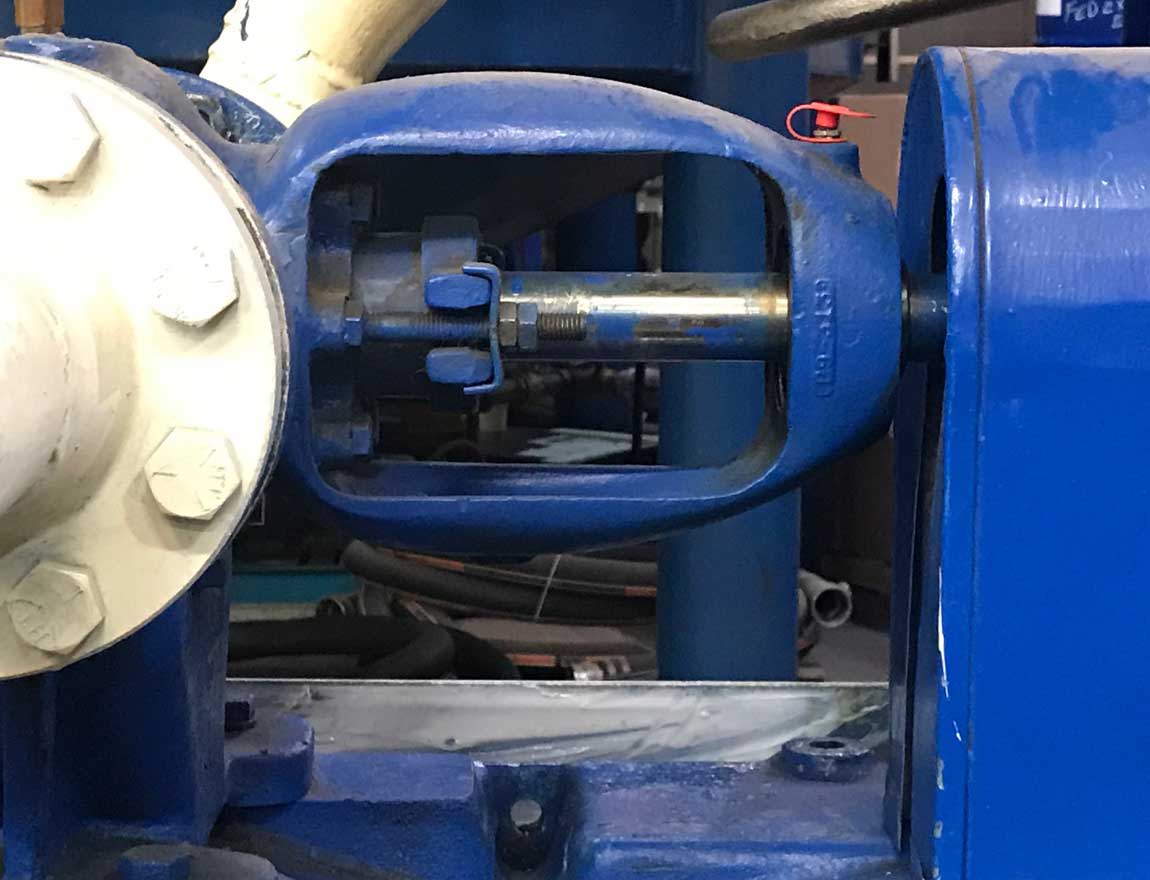 Centrifugal Pump Without a Guard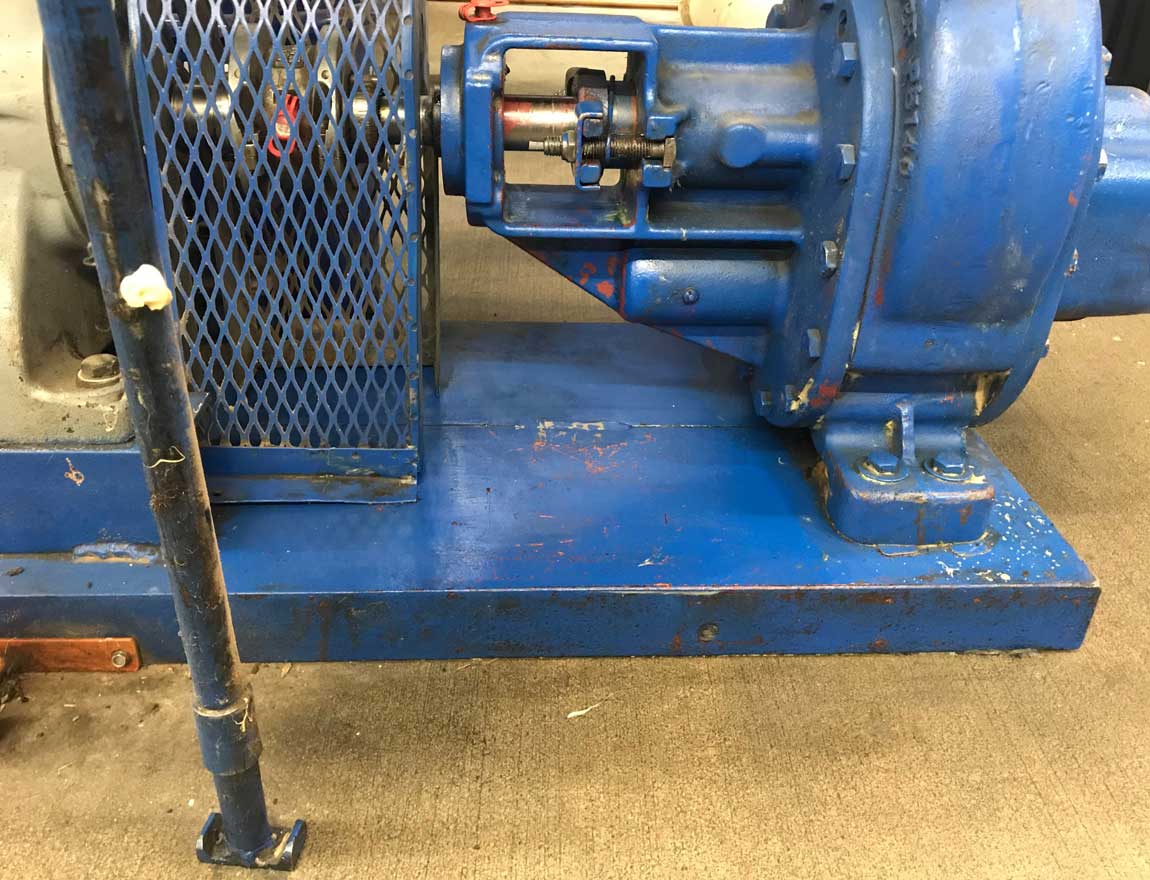 Centrifugal Pump With a Guard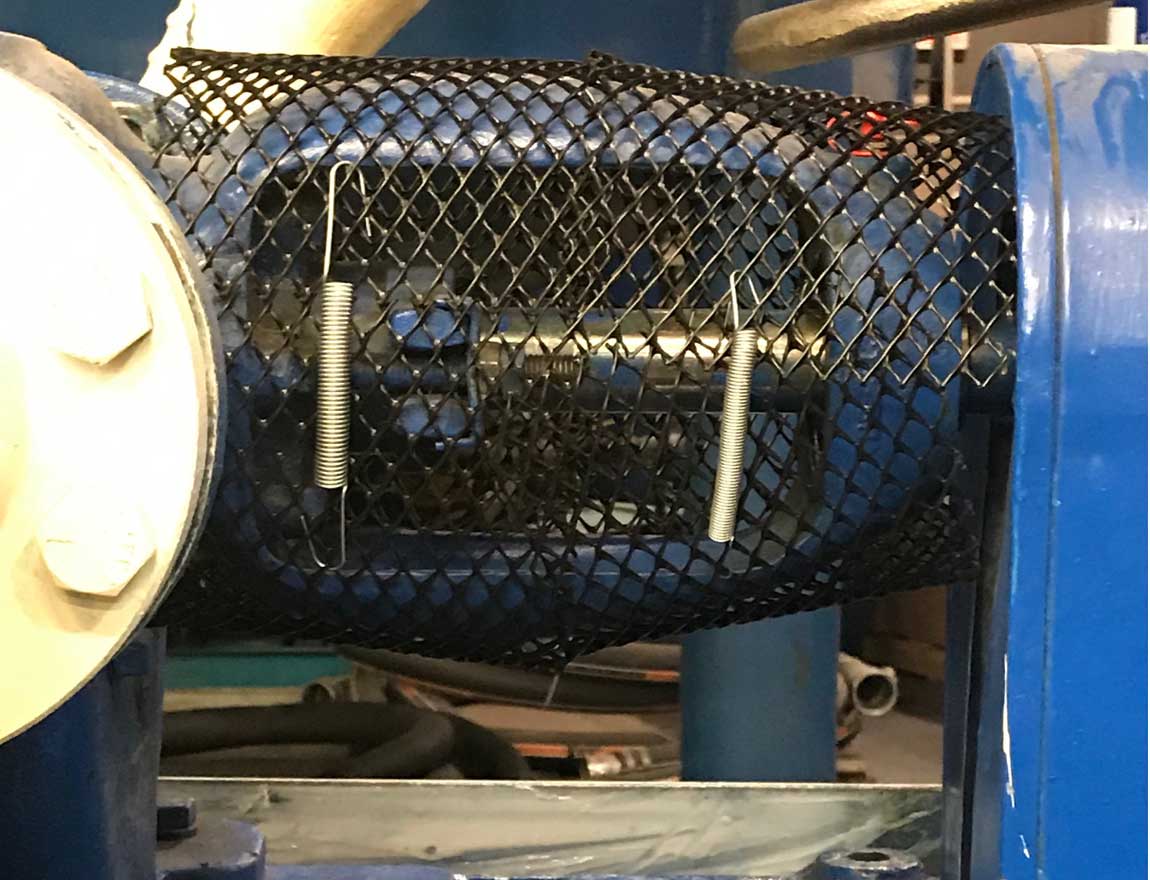 Centrifugal Pump With a Guard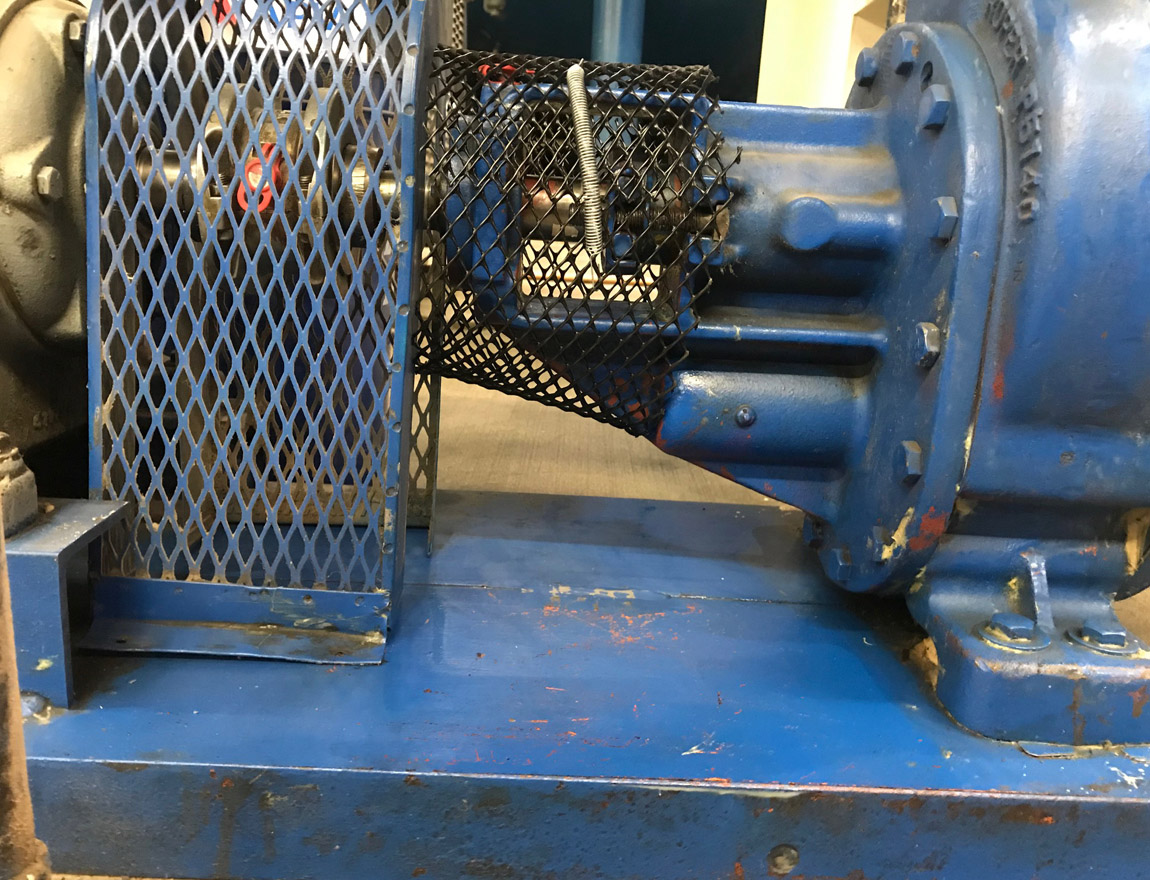 iSi can help you with machine guarding issues and audits — Contact us today!