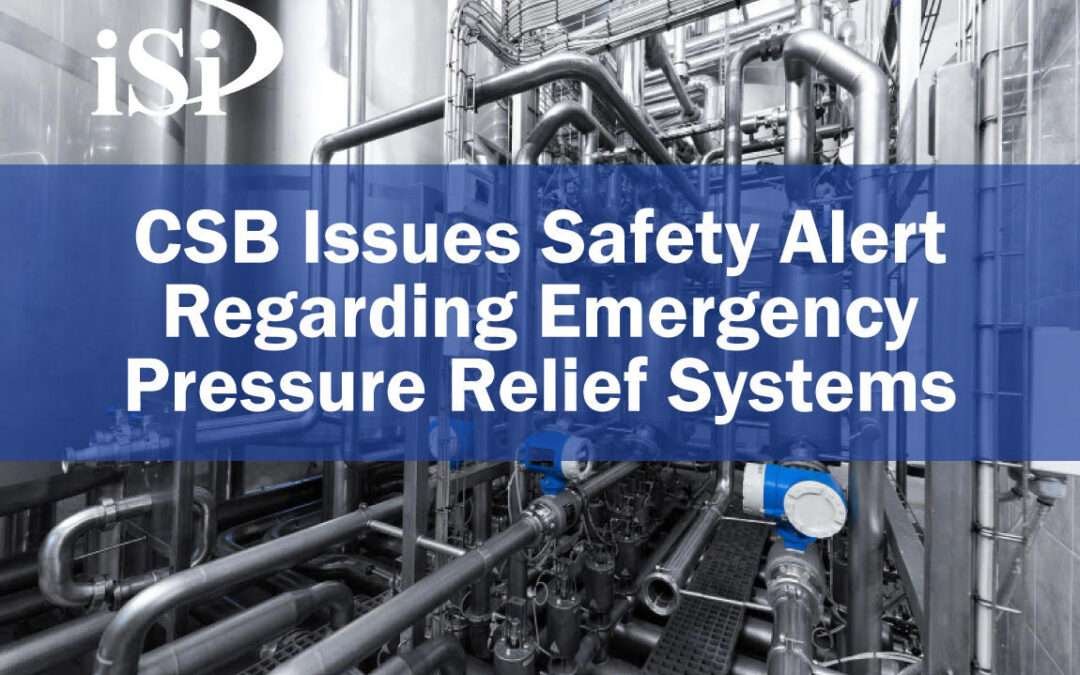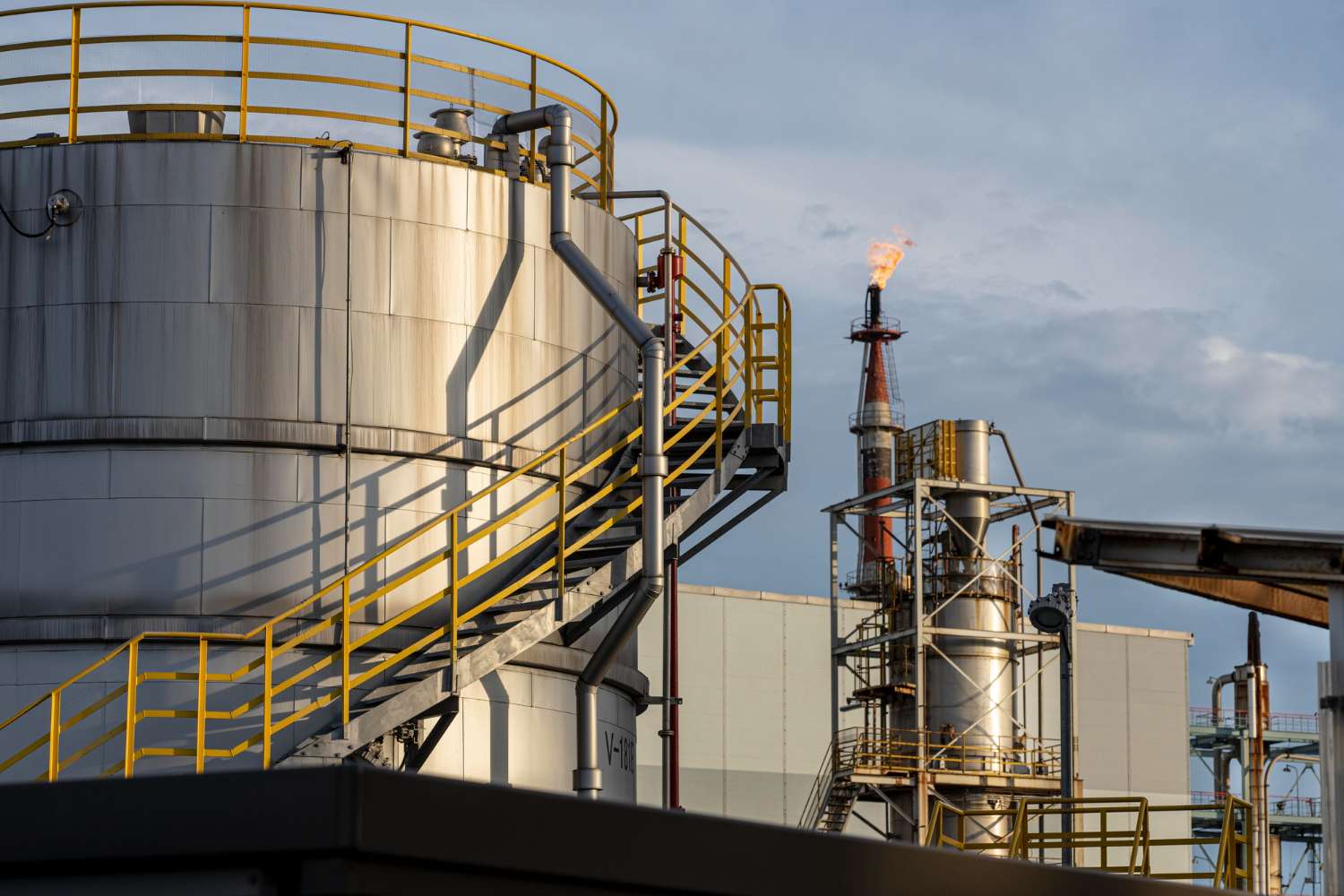 The Chemical Safety Board (CSB) has issued a safety alert regarding emergency pressure relief systems as the agency is continuing to see them playing their part in major chemical incidents.
Who is the CSB?
The CSB is an independent federal agency who investigates the root causes of chemical incidents at industrial sites such as chemical plants, refineries, and manufacturing facilities.  They are not a regulatory agency, but their teams of investigators make recommendations to OSHA and EPA, industry groups and the facilities they investigate.
In addition to investigation reports and root cause analyses, CSB issues safety videos on both their website and YouTube that summarize the important findings from their investigations in order to help prevent similar accidents from reoccurring.
Emergency Pressure Relief System Issues
In its investigations, CSB is continuing to find issues with the safety of emergency pressure relief systems.  In several of their investigations these systems were found to be discharging toxic or flammable materials to areas which were not safe for workers or the public.
Emergency pressure relief systems are devices installed on storage tanks, silos, vessels and processing plant equipment to help relieve the excessive pressure caused by fire, process failure, equipment failure or some other change in condition. The pressure relief device is supposed to prevent the equipment it's installed on from rupturing or exploding.
One of the most well-known accidents involving an emergency pressure relief system was the Union Carbide disaster in Bhopal, India in the 1980s.  A runaway reaction generated high pressure conditions in a storage tank and a methyl isocyanate cloud escaped from the pressure relief system, killing 3,800 people, and injuring or creating long-term illnesses for tens of thousands.
Three Key CSB Suggestions
CSB recommends that rather than discharge into the air or back into the plant, emergency relief systems should discharge to a flare or a scrubber system.
CSB offers three key lessons from its findings:
Follow Existing Good Practice Guidance
Use API 521, Pressure-relieving and Depressuring Systems as a standard guidance. CSB says this document "…addresses many concerns about releasing flammable vapors directly into the atmosphere and generally requires using inherently safer alternatives for toxic release scenarios or when the potential exists for a flammable vapor cloud."
CSB also recommends documents published by the Center for Chemical Process Safety (CCPS) called Guidelines for Pressure-relief and Effluent Handling Systems and Safe Design and Operation of Process Vents and Emission Control Systems as well as viewing American Institute of Chemical Engineers (AIChE) presentations and courses on Venting and Emergency Relief.
Evaluate Whether the Atmosphere is the Appropriate Discharge Location or if There May Be Safer Alternatives
CSB typically recommends flaring is safer than atmospheric vent stacks when venting flammable vapor into the atmosphere.  Something like flammable hydrocarbons can cause a fire or a vapor cloud explosion when they are vented into the atmosphere.  CSB recognizes flaring is safer, but does allow for venting into the atmosphere in special cases, especially when that venting will not put workers or the public at risk.
Ensure Hazardous Chemicals Vented Into the Atmosphere Discharge to a Safe Location
Where are the discharge points on your emergency pressure relief systems?  Are they at areas where they can harm workers within its proximity at ground level or on walkways or platforms?   Are they near building intakes?  If your company is subject to Process Safety Management (PSM) requirements, CSB says the required periodic reviews would be a good time to evaluate these issues as well as other audits or incident investigations.
Read the Report
Find CSB's report, along with four case studies and their resulting recommendations at https://www.csb.gov/assets/1/6/csb_eprs_alert.pdf.
Does this new change pertain to your company? Our team can help you figure it out and can help with other air compliance issues.
We send our articles by email whenever we add a new one.  Don't miss out!  Sign up for our blog today.