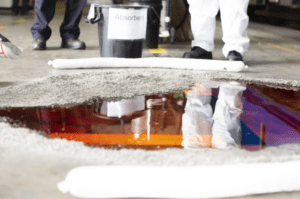 Being prepared for emergencies at your facility is vital, and having that plan communicated to your employees is even more critical.  OSHA references a couple of different plans in its regulations, one is the Emergency Action Plan and then OSHA's HAZWOPER standard mentions requirements for an Emergency Response Plan.  So, what's the difference between these two plans?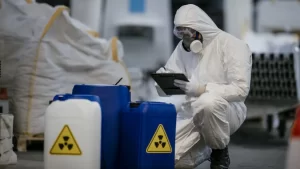 Emergency Action Plans (EAP)
When reading the OSHA standards for Emergency Action Plans, it's easy to be confused because they can be pretty complicated.
EAP requirements are found in 29 CFR 1910.38(a).  They are part of Exit Routes and Emergency Planning in Subpart E.  A number of OSHA standards require that you have an EAP, including the regulations related to Process Safety Management, Fixed Extinguishing System-General, Fire Detection Systems, Grain Handling, Ethylene Oxide, Methylenedianiline and 1,3-Butadiene.
In 29 CFR 1910.157, Portable Fire Extinguishers, there is mention of needing EAPs as an alternative to teaching your employees how to fight fires.  There are a bunch of if/then conditions, but OSHA really puts it plainly in their online eTools that the only way a company wouldn't have to have an EAP is if you have an in-house fire brigade where every employee was trained and equipped to fight fires.  So basically, it doesn't matter which regulations require EAPs, if you don't have an in-house fire brigade where every employee is trained to fight a fire, you're going to need an EAP.
So, Then What's in an EAP?
This standard says that an EAP must be in writing, kept in the workplace, and available to employees for review.
At a minimum, EAPs need to include procedures for:
Reporting a fire or other emergency;
Emergency evacuation, including type and exit routes;
Employees who remain to operate in critical plant operations before they evacuate;
Accounting for all employees after evacuation;
Employees performing rescue or medical duties; and,
Name and job title of every employee who may be contacted by employees who need more information about the plan or their duties under the plan.
Employers with more than 10 employees are required to have an employee alarm system with a distinctive signal.
As an employer, you must train employees in the safe and orderly evacuation of other employees.  You must review the EAP with every employee covered by the plan when they are initially assigned to a job, when that employee's responsibilities in the plan have changed, or whenever you make any changes to the plan.
If you have 10 or fewer employees you can communicate the plan orally to employees however, it's a good practice to still have it in writing because when you get your 11th employee unless you're super organized, it's unlikely that will trigger a reminder to put your plan in writing.
HAZWOPER Emergency Response Plan
The OSHA HAZWOPER (Hazardous Waste Operations & Emergency Response) standard at 29 CFR 1910.120 goes into detail about Emergency Response Plans.
If you are going to have your employees respond to releases and spills, you are required to have an Emergency Response Plan.  This also applies to employees that are dispatched to an incident such as from a fire station, fire brigade, or emergency medical service. This plan describes what the employees are expected to do in an emergency response.
If your facility intends to evacuate everyone from the danger area when there's a release and have someone else do the emergency response portion, then you just need an Emergency Action Plan.  Otherwise, if you are having employees respond, you need the Emergency Response Plan.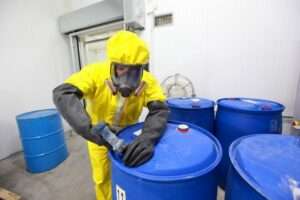 Emergency Response Plans need to include procedures/instructions for:
Pre-emergency planning and coordination with outside parties;
Personnel roles, lines of authority, training, and communication;
Emergency recognition and prevention;
Safe distances and places of refuge;
Site security and control;
Evacuation routes and procedures;
Decontamination;
Emergency medical treatment and first aid;
Emergency alerting and response procedures;
Critique of response and follow-up; and,
PPE and emergency equipment.
Emergency response organizations may use the local emergency response plan or the state emergency response plan or both, as part of their emergency response plan to avoid duplication. The HAZWOPER plan has also been adopted by EPA's SARA regulations at 40 CFR 311 for state and local government employees in federal-OSHA states and their volunteers.
Other Emergency Response Plans Required
These are just two plans from a whole laundry list of emergency-related plans required by OSHA, EPA, DOT, and several other agencies.  Want to learn more?  Read our blog about all the other emergency plans required here.
Need Help?
If you need help determining which plans apply to you, need help writing one of these plans, or just want a review, contact us!
Let iSi's EHS team help you improve your company's hazardous waste compliance.  How can we help?  Contact us!
We send our articles by email whenever we add a new one.  Don't miss out!  Sign up for our blog today.