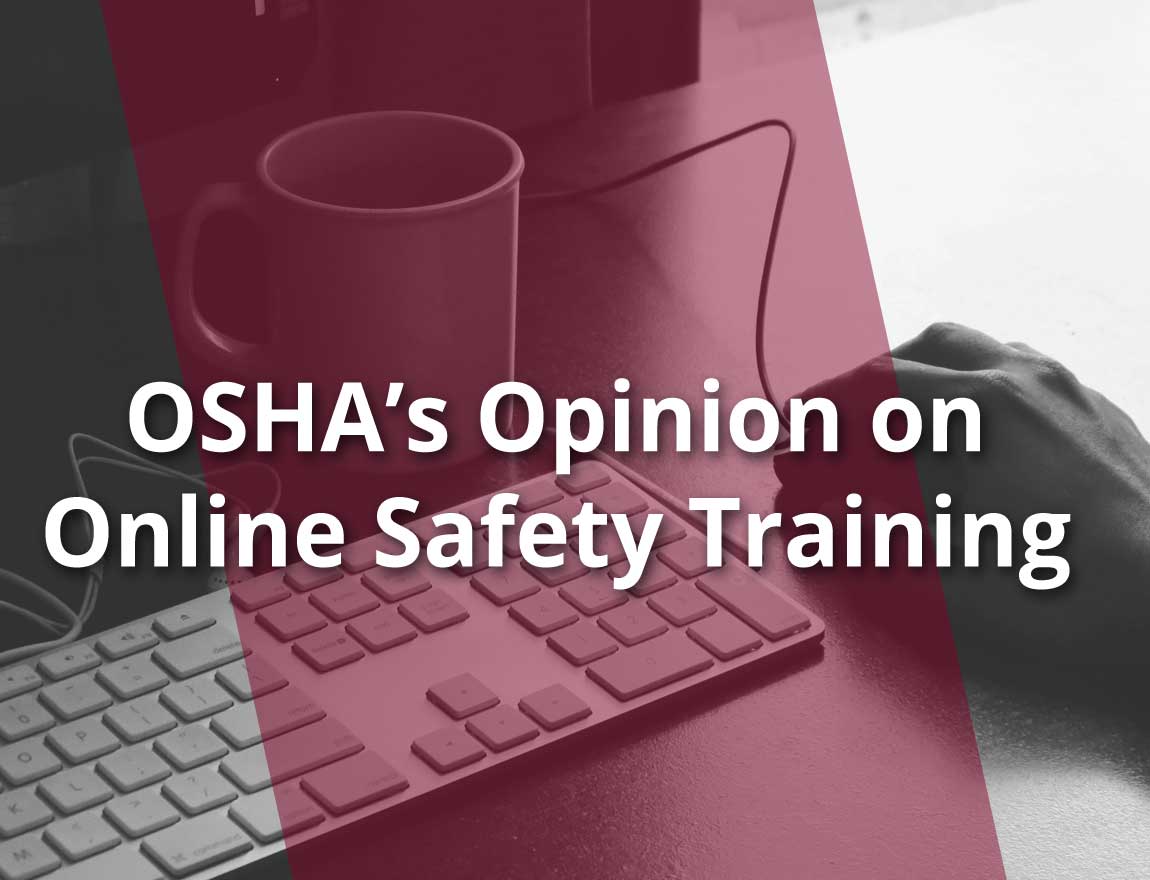 News to your inbox! We cover OSHA, EPA and DOT regulations news & best practices each week.  Subscribe to our blog today!
OK, OK, before anyone has a chance to say "of course you're going to write THIS article," we want to make it clear that although iSi may be known for the face-to-face classes we hold at our offices and onsite at client facilities, we DO write and produce online and computer-based training modules.  Thus, we are in favor of training in all forms, including online.  Online and computer-based classes can be a great tool for your training program, especially in places where there is high turnover, multiple shifts, or high numbers of employees at the facility.
Now…on to the article.
Recently, an OSHA interpretation letter was published that asked the question:
Are online training programs acceptable for compliance with OSHA's worker training requirements?
OSHA's Opinion of Online Safety Training
The response from OSHA said that although online safety training can be a valuable part of your training program, you cannot use it by itself to meet OSHA requirements unless it contains hands-on interactive elements.   OSHA says that training requires a mastery of the material that would include safe uses of tools and equipment.  The students must be able to interact with the proper equipment and tools.  This benefits not only the new student, but is a good refresher for those who are more skilled and also allows a qualified instructor to make sure the student has mastered the skill.
The interpretation letter references a previous letter published in 1994 that mentions HAZWOPER (Hazardous Waste Operations and Emergency Response) as an example.  In HAZWOPER, hands-on use of personal protective equipment is very important.  Training should include how to don and doff the PPE and include a way to ensure the student is comfortable doing so and is doing it correctly.  The information also needs to be able to somewhat be tailored to the student's situation.  OSHA adds that this hands-on training needs to be conducted in a non-hazardous location as well.
This would also be the case for any powered industrial vehicle training.  In each of those courses, there is a classroom portion about the hazards that could be done online.  However, specific hands-on training with the actual equipment, whether that be a forklift, a scissor lift, a tug that pulls an airplane, etc., needs to be conducted in a hands-on fashion with the student operating the equipment and an instructor evaluating his/her performance and providing guidance.
Ability to Ask Questions
Another requirement to be meet OSHA standards is the student must be able to ask questions of an instructor.  Some of the topics may be unfamiliar, and OSHA values the student's ability to ask questions and receive them in a timely manner.  They say that not having this interaction impedes the student's ability to comprehend the material and retain it.
OSHA suggests that to take care of this requirement, a way to ask questions should be built into the program.  They mention a hotline number could be used, but you may also be able to use email or chat. 
Regardless of what you use, the contact needs to go directly to a qualified trainer and the responses need to come back in a timely fashion.
Where to Find These Interpretations
To review these OSHA interpretation letters regarding online safety training, read the one from 2019 here, and the one from 1994 here. 
Are you using online safety training for your company and now need to rethink how you're administering it based on OSHA's guidance?  Let iSi help you!  Contact us today for guidance, hands-on assistance, or customized online training modules that can be imported into your company's learning management system.
Do you need assistance in administering your safety training programs?  Let us help – contact us today!