OSHA electronic reporting of injuries and illnesses rules have undergone another change, and this time it's to account for worker privacy.  The new final rule was published in the Federal Register on January 25, 2019 and is effective February 25, 2019.
What Has Changed?
Employers with more than 250 employees were to begin including OSHA Forms 300 and 301 with their electronic submittals starting in 2019.  These forms name the particular workers affected, along with the body parts injured, date of birth, date of hire, address, and treatment.  This information could have made it to the online, searchable database, compromising sensitive employee information.
The new rule removes this requirement in order to protect worker privacy.  Employers with more than 250 employees are still required to submit their 300As.
In addition, OSHA is requiring employers to submit their Employer Identification Numbers with their electronic submissions.  OSHA feels this new requirement will help better organize and track submissions and avoid duplications.
Below is a revised table of requirements.  Are you required to submit OSHA electronic reports?  If you have questions, please contact us!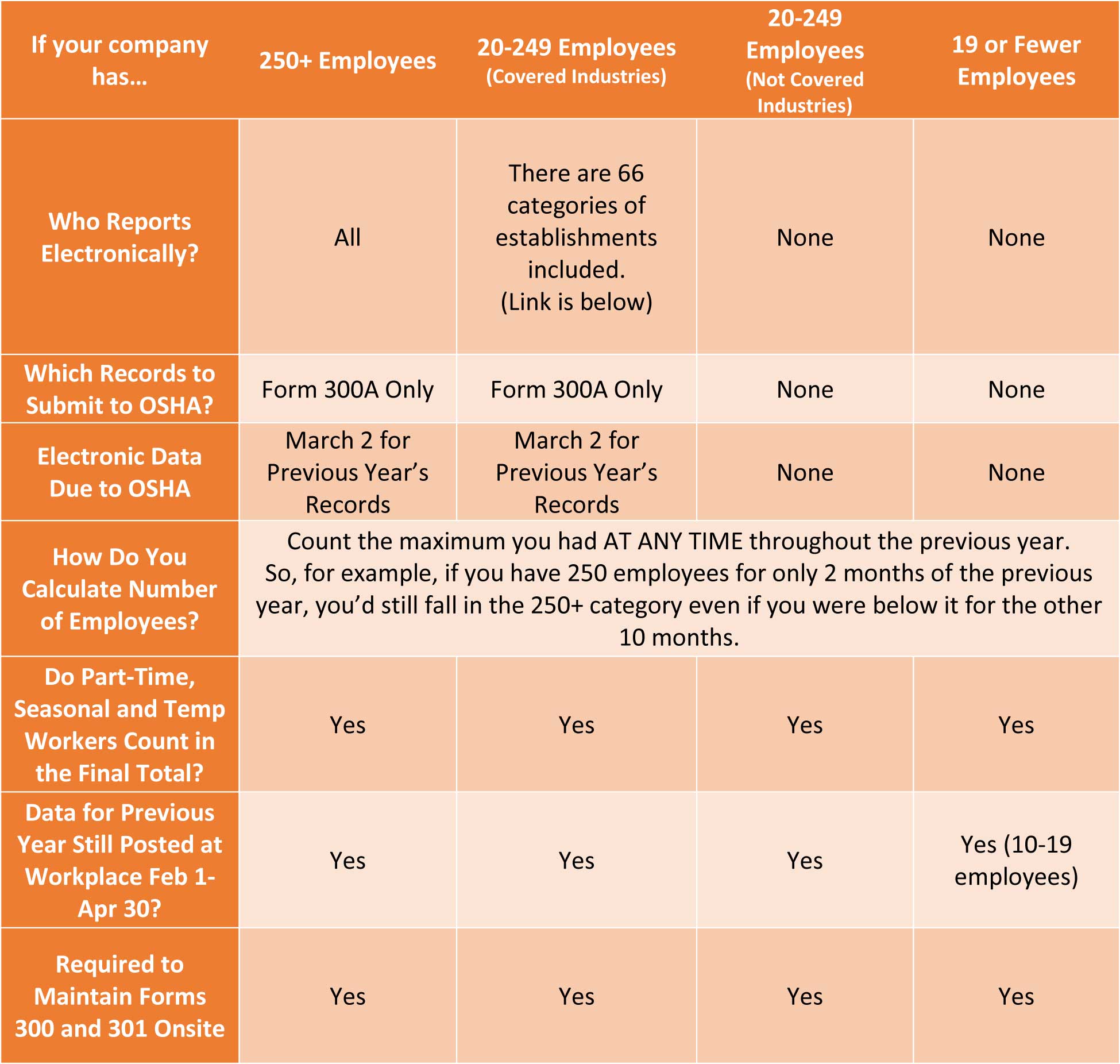 Need an extra hand to get your safety issues covered? How about policies/programs developed or training conducted?
iSi can help with your safety compliance issues — Contact us today!