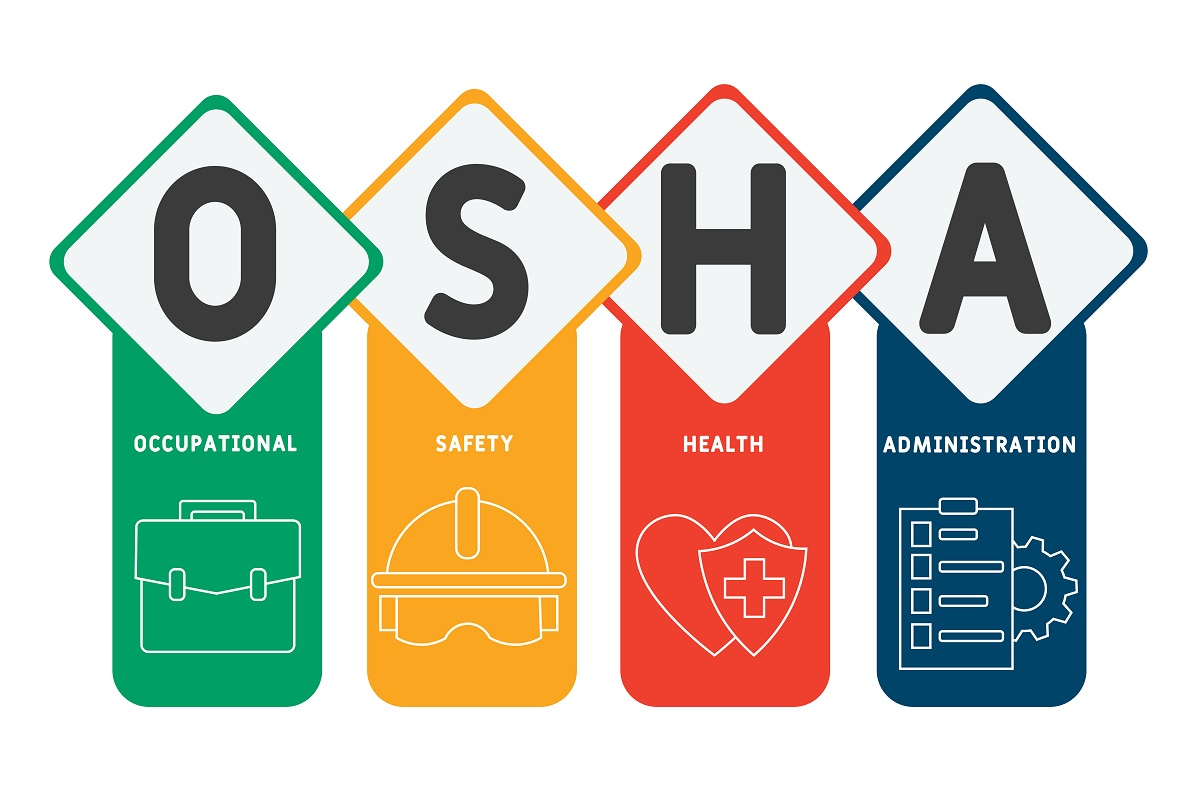 OSHA Compliance Checklists
What is a OSHA compliance checklist?
From large corporations or small business owners, a safety checklist is a tool that can be used to identify potential hazards in any given situation. OSHA provides a variety of checklists for different industries and applications, each of which can help to ensure the safety of workers and others in the area. Some may also know this as an OSH act. Some of these OSHA checklists include occupational safety checklist, OSHA inspection checklist, self inspection checklists, inspection checklists, osha inspection checklists.
By taking the time to review these checklists and implementing them into your safety procedures, you can help to create a safer workplace for everyone involved.
What is the OSH Act?
The Occupational Safety and Health Act has been successful in helping to identify workplace hazards improving workplace safety and health conditions around the country. OSHA standards have prevented countless injuries, illnesses, and deaths. However, there is always room for improvement. employers and workers need to continue to work together to identify and address potential hazards in the workplace.
The Occupational Safety and Health Act is a law passed by the U.S. Congress in 1970 to ensure safe workplace conditions around the country. It established the federal Occupational Safety and Health Administration (OSHA), which sets and enforces workplace health and safety standards. The OSH Act covers all private sector employers and employees, as well as some public sector employers and employees. The act covers workplaces that are under federal jurisdiction, such as those in interstate commerce or those that are part of the federal government.
The Occupational Safety and Health Act has been successful in improving workplace safety and health conditions around the country. OSHA standards have prevented countless injuries, illnesses, and deaths. However, there is always room for improvement. Employers and workers need to continue to work together to identify unsafe work practices, address recognized hazards in the workplace, and develop effective safety policies. By doing so, we can make sure that all workplaces are safe and healthy places to work and uphold industry standards.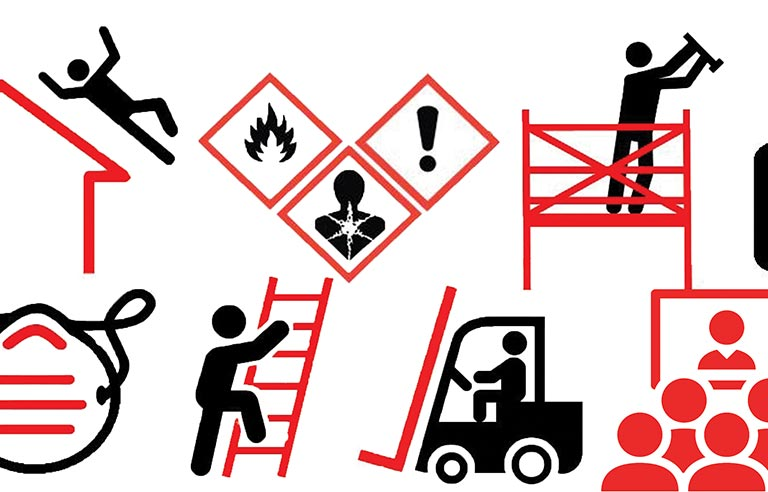 What should you include in OSHA compliance checklist and the OSHA inspection checklist?
1. Fire protection equipment-sprinkler alarm systems, access to equipment, fire extinguishers, hoses, hydrants, fire alarm system, fire doors, local fire department contact information, portable fire extinguishers
2. Buildings- floors, stairs, roofs, walls, elevators, windows, doors
3. Hazardous products-toxic/health hazards, biohazardous infectious, bloodborne pathogens, environmental, flammable, explosive, oxidizing, gases under pressure, corrosive
4. Electrical switches-grounding, connections, electrical systems, breakers, cables, outlets, connectors. Be sure to rid the area of electrical hazards, hazardous chemicals, and hazardous energy.
5. Environment-gases, fumes, sprays, lighting, noise, ventilation
6. Hand tools-saws, power tools, wrenches, screwdrivers, explosive actuated tools
7. Containers-disposal receptacles, barrels, scrap bins, carboys, gas cylinders, solvent
8. Materials handling-hoppers, carts, dollies, bins, etc.
9. Production equipment-presses, lathes, robotics, mills, shapers, cutters, borers
10. Pressurized equipment-tanks, piping, hoses, couplings, valves, hydraulics, etc.
11. Personal protective equipment-safety glasses, respirators, gloves, hard hats, etc.
12. Personnel support equipment-ladders, catwalks, staging
13. Powered equipment-compressor equipment, engines, electrical motors, industrial trucks
14. Storage facilities-shelves, cabinets, closets, yards, floors
15. Walkways and roadways-aisles, ramps, docks, vehicle ways, confined spaces, permit required confined spaces
16. Lifting components-handles, eye-bolts, lifting lugs
17. Safety devices- emergency switches, cutoffs, mirrors, sirens, signs
18. Controls-start up switches, speed controls, manipulating controls
19. Protective guards-guards, railings, drives, chains, gear covers, pulleys, belt screens, work station
20. Hygiene & first aid facilities-washrooms, health poster, safety showers, eye wash stations, first aid supplies, illness data or illness records, self inspections etc.
21. Psychosocial hazards-workload (pace of work/too much/too little), hours of work, fatigue, issues that interrupt concentration, excessive noise, poor communication and work practices, conflicting demands, working in conflict with others, working in social isolation, or working alone and implemented health program.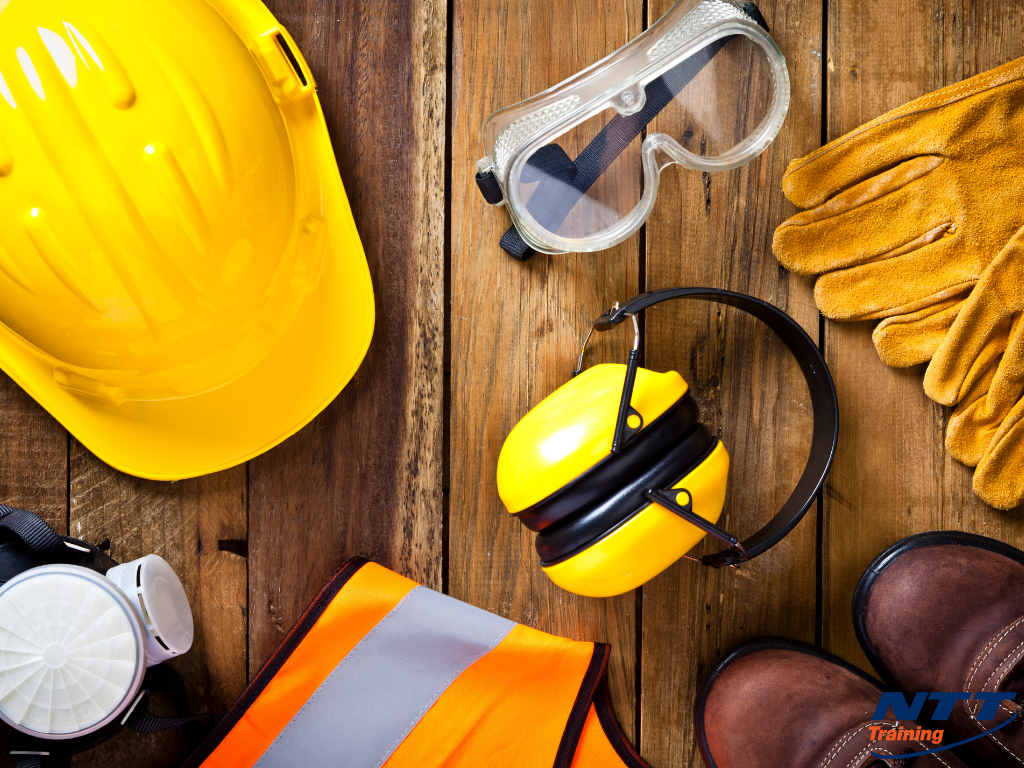 What are 6 OSHA inspection checklist priorities?
The Hazard Communication Standard (HCS) is designed to protect employees who may be exposed to hazardous chemicals in the workplace. The standard requires employers to prepare and implement a written Hazard Communication Program and to comply with other requirements, such as providing employees with information and training on the hazards of chemicals in the workplace.The HCS applies to all employers with employees who may be exposed to hazardous chemicals or identify hazards in the workplace. Employers must ensure that their Hazard Communication Programs are up-to-date and meet the requirements of the standard.
An emergency action plan is a key element of any workplace safety program. OSHA recommends that all employers have an emergency action plan in place to ensure the safety of employees in the event of a fire or other emergency.A plan is mandatory when required by an OSHA regulations standard and are important to OSHA inspectors. An emergency action plan should be designed to meet the specific needs of the workplace and should have routine inspections to ensure it remains effective.The purpose of an emergency action plan is to provide a framework for responding to a range of emergencies, including fires, chemical spills, hazardous substances, power outages, and natural disasters. The plan should detail the steps that employees should take to evacuate the premises safely and quickly in the event of an emergency.
Fire protection and safety is an important part of job safety. OSHA recommends that all employers have a Fire Prevention Plan. A plan is mandatory when required by an OSHA standard.There are a number of elements that should be included in a Fire Prevention Plan. These include:-Identifying potential fire hazards in the workplace-Developing procedures for preventing and responding to fires

-Training employees in fire safety procedures

-Conducting regular fire drills

-Implement a health program and safety related work practices

By taking these steps, employers can help ensure the safety of their employees in the event of a fire.

Employers must comply with OSHA's requirements for exit routes in the workplace. This includes providing safe and unobstructed exits, maintaining exit routes, and ensuring that employees can safely evacuate in an emergency.Exit routes must be designed and constructed to provide a means of egress from the workplace in the event of an emergency. There are three basic components to an exit route:-The path of travel to the exit-The exit itself

-The path of travel to the assembly point outside of the building

Employers must also provide signs and lighting that clearly mark the exit routes, and keep them clear at all times. In addition, employers must train employees on how to use exit routes safely. Fewer employees makes this process more difficult. It is important to uphold industry standards. It is also smart to have employee representatives or a safety committee help build employee exposure to emergency response in the workplace.

Walking/working surfaces are one of the leading causes of serious work-related injuries and deaths. OSHA issued a final rule on November 18, 2016 on walking-working surfaces and personal fall protection systems to better protect workers in general industry from these hazards by updating and clarifying standards and adding training and inspection requirements.Some of the key provisions of the final rule include:* Requiring employers to evaluate the workplace to identify hazards and select appropriate fall protection measures* Providing specific training requirements for employees who work on walking/working surfaces

* Adding new requirements for the use of personal fall protection systems

* Clarifying when guardrail systems, safety net systems, or personal fall arrest systems must be used as fall protection

OSHA requires employers to provide medical and first-aid personnel and supplies commensurate with the health hazards of the workplace. The details of a workplace medical and first-aid program are dependent on the circumstances of each workplace and employer.Employers, especially in general industry, must ensure that their employees have access to medically trained personnel and supplies at all times. Employees should be aware of the location of these resources, and how to access them in an emergency. First aid kits should be easily accessible, and employees should know how to use them.In addition to having access to medical personnel and supplies, employers must also ensure that their workplaces are safe. This includes providing adequate ventilation, controlling exposure to hazardous materials, personal protective equipment, and maintaining a clean and orderly work environment. A simple safety and health program should include topics such as these.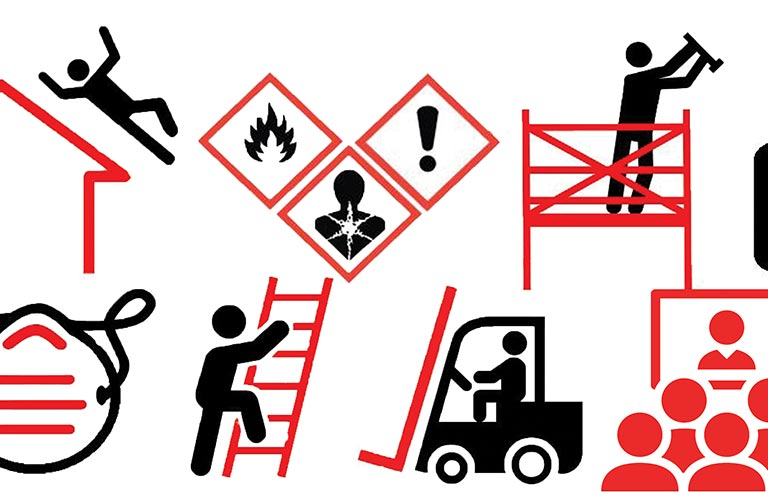 How should you and your team prepare for an OSHA audit?
The Occupational Safety and Health Administration (OSHA) can conduct an OSHA inspection at any time, without advance notice. Therefore, it's important to always be prepared for OSHA inspection with a checklist. Here are some ways you can get ready:
1. Keep up with OSHA standards and requirements. Make sure you are aware of all the latest changes and updates.
2. Review your safety procedures regularly. Conduct a self audit on your own, and identify any areas that need improvement. CREATE A SELF-INSPECTION CHECKLIST. Follow up with regular inspections of your audit findings.
3. Educate your employees on OSHA standards and your company's safety procedures. Make sure they know how to properly handle potential hazards.
4. Be proactive in addressing any safety concerns that arise. Don't wait for an OSHA inspector to point out problems – address them as soon as possible.
With a self-inspection checklist, you can be confident that you and your team are prepared for an OSHA inspection and attain OSHA compliance.
What triggers an OSHA audit?
There are several things that can trigger an OSHA audit, including:
-Workplace fatalities
-Reportable serious injuries (hospitalization, amputation, loss of eye)
-Employer reporting of these incidents within 8 hours (which always triggers an inspection)
-Complaints from employees or other individuals about safety hazards at the workplace
-Inspection of similar workplaces in the same industry (targeted inspections)
-Previous citations for safety violations
If any of these things occur, it's possible that OSHA will show up to audit your workplace. It's important to be prepared for an inspection and to have all of your safety documentation in order.
What are the 4 areas to check during a safety audit?
There are four areas that should be checked during OSHA inspections: regulatory and best industry practice requirements, program requirements, compliance documentation, and employee training. By answering these questions, you can ensure that your safety program is comprehensive and effective for any company in general industry.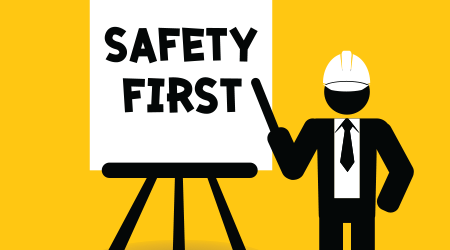 Conclusion:
Having and maintaining a well-developed safety and health program for your company in general industry should always be a priority along with OSHA checklists Now that you have seen a few examples of safety checklists, you can start to see how they can be useful in identifying potential hazards. Remember, these are just a few examples – there are many different types of checklists available, so be sure to find one that is relevant to your industry and workplace. The most important thing to a company is the safety and health of the employees. By taking the time to review and implement a safety checklist and self-inspection checklist for employees, you can help to create a safer environment for everyone involved. Thanks for reading!
How Can We Help? Ask a Question or Request Info or Pricing
Do you need an idea of where you stand with EPA or OSHA regulations?  Do you need full-time or temporary personnel to manage the day-to-day compliance tasks?  Would your employees benefit from onsite environmental training?  Our team of environmental consultants, safety consultants and industrial hygienists would love to help. Call (316) 264-7050 today!
We send our articles by email whenever we add a new one.  Don't miss out!  Sign up for our blog today.