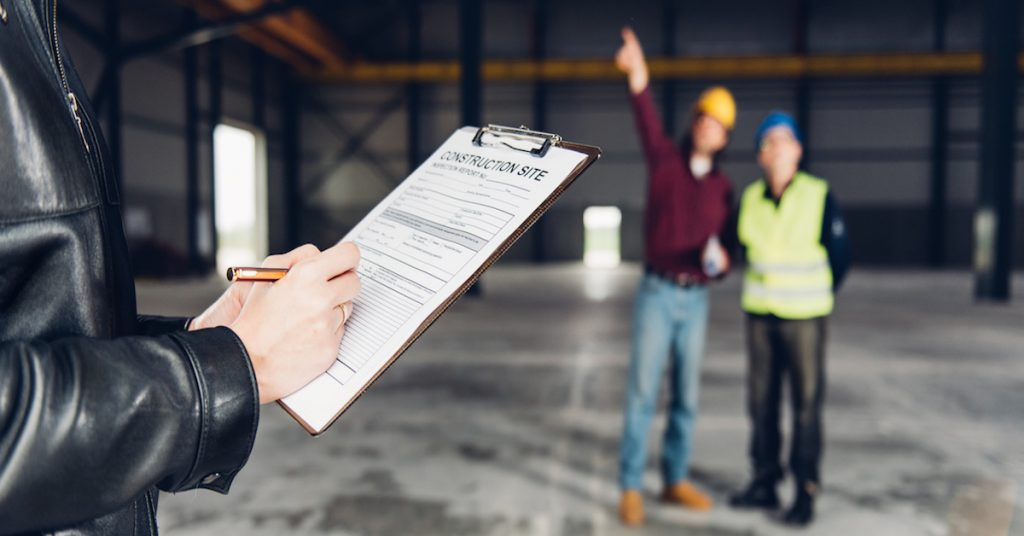 Safety Auditors: There is more to it than you think!
What is a safety audit?
A safety audit is a comprehensive review of a company's safety practices, procedures and compliance with safety regulations. The goal of a safety audit is to identify potential hazards and risks that could adversely impact the company's employees, property or operations.
Safety audits are typically conducted by experienced safety professionals who have knowledge of applicable safety laws and regulations. The auditor will review the company's program elements, such as its policies, workplace health procedures, training programs and recordkeeping systems. The auditor will also observe workplace conditions and interview employees to get their feedback on the company's program.
Based on the findings of the audit, the auditor will make recommended changes to policies and procedures.
What is the primary role of safety auditors?
Safety auditors play a vital role in ensuring the safety of workplaces. Their primary purpose is to identify health and safety hazards, assess the effectiveness of the measures in place to control those hazards, and ensure compliance with the Occupational Safety and Health Administration (OSHA) standards.
By performing these audits, safety auditors help to protect workers from potential injuries and illnesses. Additionally, safety audits can also help to improve the overall efficiency of a workplace by identifying areas where improvements can be made. The audit team members will provide you with an audit report, documented proof, industry practice requirements, federal requirements, inspection reports, training requirements, basic findings, written programs and document reviews.
The National Safety Council advises companies to conduct a safety audit, maintain employee training, report audit findings, plan for corrective actions, report completed corrective actions and strive for continuous improvement.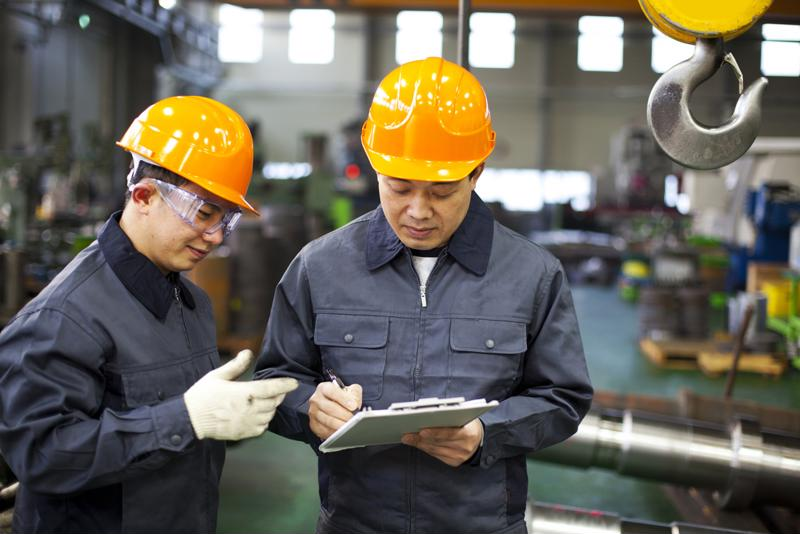 What are the three types of safety audits?
There are various specific safety audits. Some focus more on identifying hazards and others focus more on risk management.
Compliance Audit
A compliance audit is an important part of ensuring that a company adheres to safety standards and regulations. A compliance auditor reviews a company's safety performance, workplace programs and rules to ensure that they are in line with OSHA standards or other safety regulations.
Compliance audits can help identify potential hazards in the workplace and ensure that corrective action is taken to eliminate them. Audits can also help verify that employees have received proper safety training and that effective safety procedures are being followed.
Regular compliance audits are essential to maintaining a safe and compliant workplace. They can help prevent accidents and workplace injuries, and ensure that employees are aware of and following all relevant safety rules and regulations.
Safety Program Audit
If you're looking to ensure that your safety program is effective, a safety audit is a way to go. By thoroughly evaluating your program's design and implementation, you can identify any areas that need improvement and make necessary changes.
Safety audits are an important part of maintaining a safe workplace, so don't hesitate to get started on one today. You'll be glad you did when you see the positive results in your company's safety record.
A safety program audit is a comprehensive evaluation of a company's safety practices and procedures. The purpose of an audit is to identify any areas where improvements can be made in order to reduce the risk of accidents and injuries.
Management System Audit
A management system audit is a combination of both a compliance audit and a program audit. This audit aims to evaluate the existing performance of the entire safety procedure and determine its alignment with the company policy and regulatory norms.
A management system audit helps integrate the standard auditing procedure and worker interviews, compliance reviews and workplace observation. It is an intertwined system whose collaboration helps project an overall image of the organization's safety plan.
This type of safety audit is important because it can help identify gaps in the safety program that need to be addressed. Additionally, it can help ensure that the safety plan is aligned with company policy and regulatory norms. Conducting a management system audit can help improve the overall safety of the workplace and strengthen program administration through the normal management chain.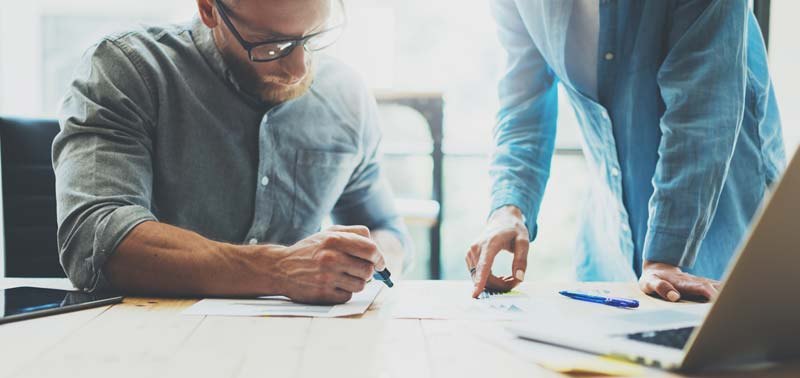 How do you prepare for a safety audit?
When it comes to preparing for a safety audit, there are a few key things you can do to ensure that the process goes smoothly. First, make sure that you have a clear understanding of the purpose of the audit and what specific areas will be covered. This will help you focus your preparations and ensure that you are providing the most relevant information from your company specific program.
Next, collect all of the necessary documentation ahead of time. This should include safety policies and procedures, facility safety inspections, safety services, safety meeting topics, regulatory violations, previous audits, hazard identification, emergency response, employee training records, affected managers and incident reports. Having this information readily available will save time during the audit itself. Finally, it is always helpful to review your organization's safety performance in advance of an audit. This will give you a good idea of where your strengths and weaknesses lie, and what areas or specific program may need more attention.
By following these simple tips, you can be sure that you are as prepared as possible for your safety audit.
What is involved in a safety audit?
Safety audits are a comprehensive assessment of your company's procedures, policies, and practices. Workplace safety audits are conducted by an external auditor and/or safety professionals and audit team, who will evaluate all aspects of your programs to ensure compliance with safety regulations. A safety audit can be an invaluable tool for identifying potential hazards and risks involved in occupational safety and occupational health. By conducting workplace safety audits, you can ensure that your workplace is safe for both employees and customers.
After they perform audits, the audit team members will provide a completion and review date, a concise report, applicable regulations and health programs, set a hazard communication standard, record keeping, and program requirements. They will likely put you in touch with EHS professionals and other qualified consultants to make sure your company is properly executing the new set of regulations.
When should you do a safety audit?
The best time to do a safety audit is during a time when work practices and work environment can be observed as they are normally conducted and when there will be the least number of distractions in a productive workplace.
To conduct thorough audits and safety inspections, it is best to use a checklist. There are many different types of audit checklists with the number of items on the list varying from only a few to hundreds depending on the complexity of the audit. Each type of checklist has its specific purpose.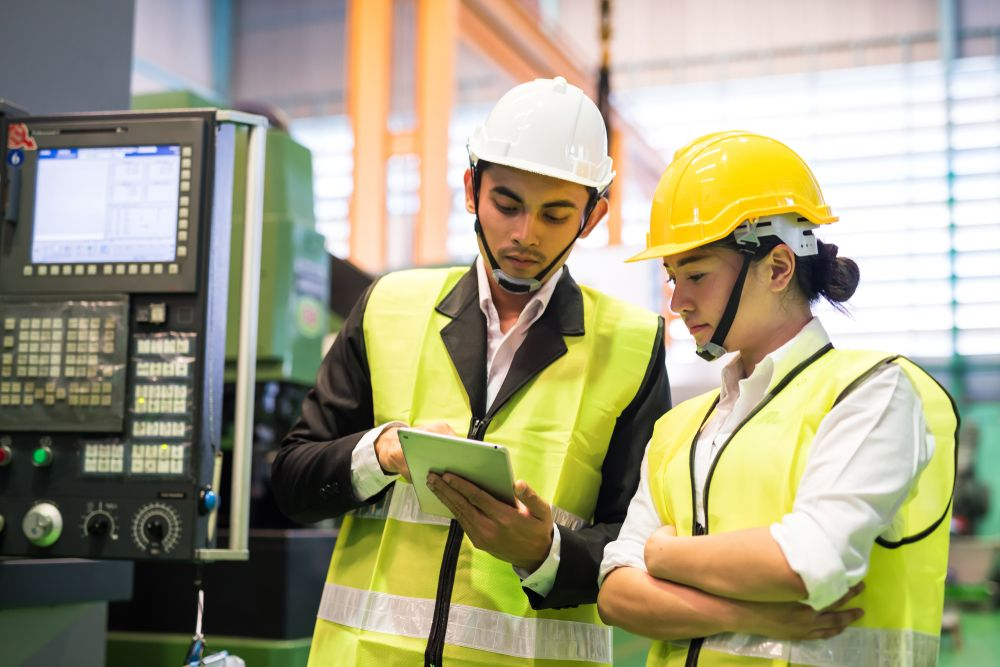 What 4 areas are included in safety audits?
There are four basic questions safety audits and safety inspections should answer:
1. What is the company's policy?
2. What procedures are in place to ensure compliance with the policy?
3. What training do employees receive on the policy and procedures?
4. How effective is the policy and procedure in preventing accidents and promoting safe work practices?
What is the difference between health audits and safety audits?
Health and safety audits are two very important processes that help ensure employees and the workplace are safe. Here's the biggest difference between these two safety processes: Safety inspections look for risky behaviors and hazards that might lead to accidents. Health audits, or industrial hygiene audits, look for worker health exposures to the chemicals, dusts, fumes, noise or other atmosphere around them while they work.
What are some corrective actions?
1. Protect employees from further incidents by creating safety programs
The most important and obvious purpose of corrective action is to prevent the same incident from happening again. Is employee training effective? YES. Conducting regular facility inspections, along with increasing employee knowledge through training, protects your employees from any harm or serious injuries that can occur if the incident reoccurs.
2. Cost-saving and economic benefits
Minimizing incidents can also help your company boost the bottom line by preventing property loss or damages caused by incidents, and lower workers compensation claims.
3. Boost productivity
A safe working environment is every employee's right. Beyond the legal obligation, demonstrating care through corrective actions makes your employees feel protected and valued. This can improve morale and boost productivity.
4. Protect your company from legal liability
Implementing and keeping a record of correctional actions taken has the potential to protect your company from litigation or fines from a regulatory body.
Should your company be investigated in court for an incident, corrective action records can act as proof that you have fulfilled your legal responsibilities. They also demonstrate to the court your company's commitment to controlling hazards and the organization's health.
5. Facilitate insurance claims
Corrective actions can also provide your insurers with the essential information needed to process a claim after an incident successfully.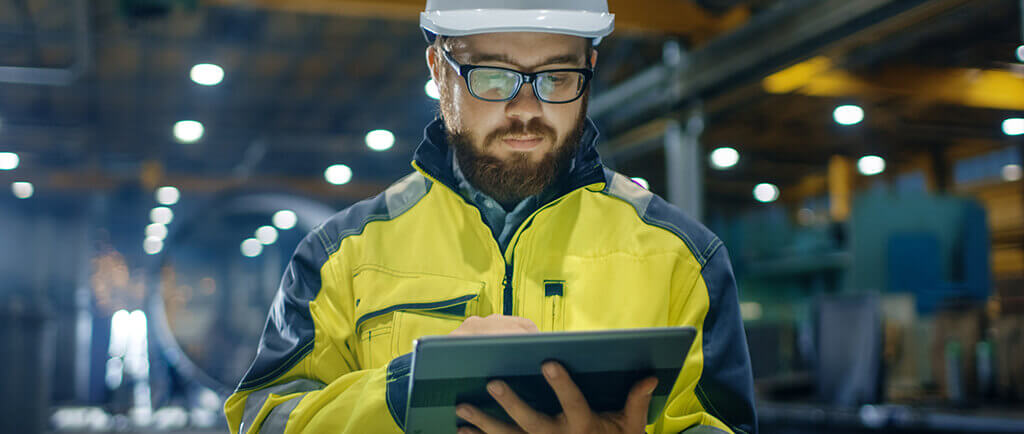 Conclusion
After the safety audit is complete, the auditor will compile a report of their findings. This report will include recommendations for improvements to the company's safety program. The company can then use this report to make changes to their program and improve their overall safety execution.
How Can We Help? Ask a Question or Request Info or Pricing
Do you need an idea of where you stand with EPA or OSHA regulations?  Do you need full-time or temporary personnel to manage the day-to-day compliance tasks?  Would your employees benefit from onsite environmental training?  Our team of environmental consultants, safety consultants and industrial hygienists would love to help. Call (316) 264-7050 today!
We send our articles by email whenever we add a new one.  Don't miss out!  Sign up for our blog today.