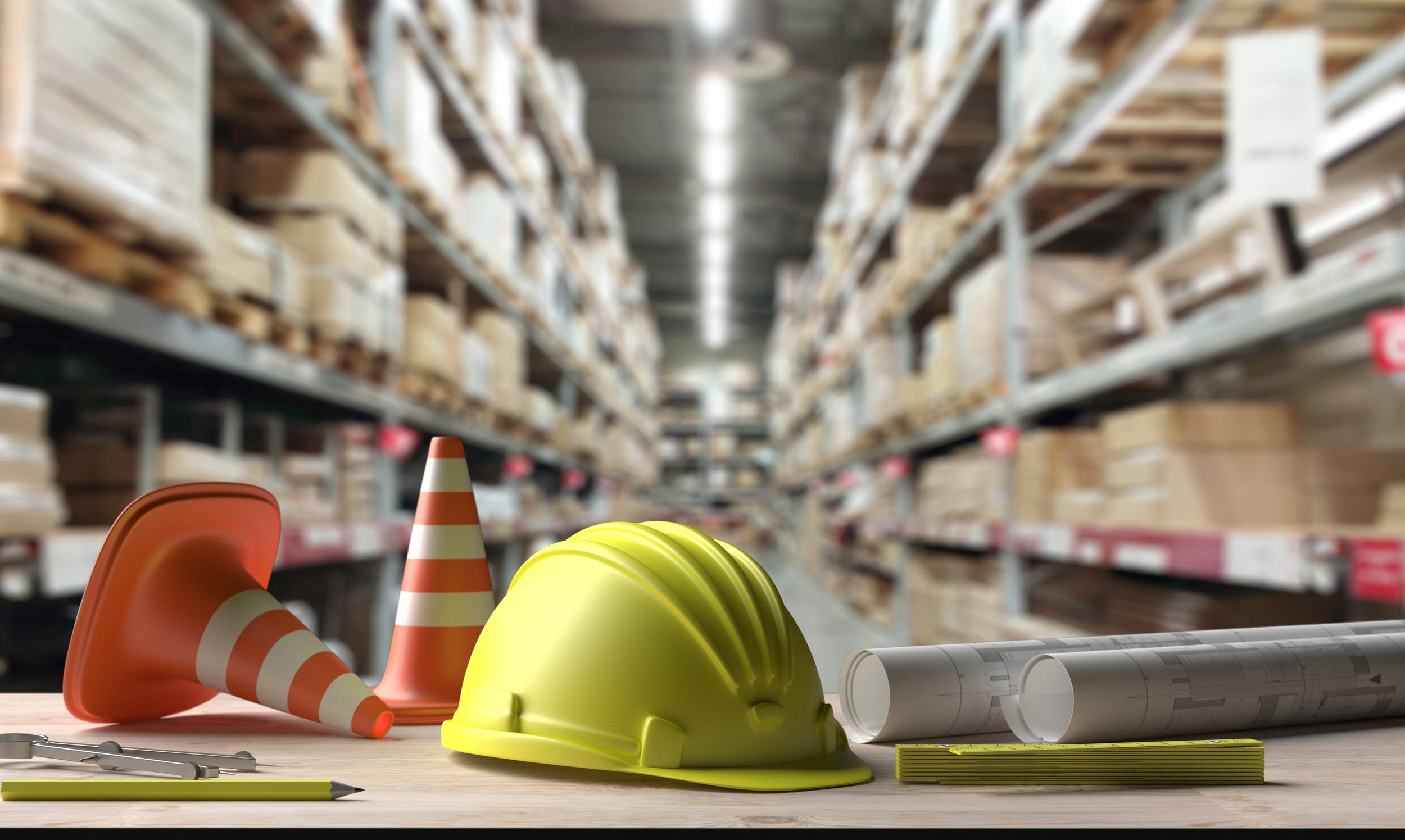 Why is warehouse safety important?
Warehouse managers have a difficult job. Not only do they need to keep their facility running smoothly, they need to ensure the safety of their workers, and facilitate warehouse operations.
According to the Occupational Safety and Health Administration (OSHA), warehouse managers face a number of potential hazards in their workplace, including unsafe use of a forklift, improper stacking, and unsatisfactory fire safety provisions. These line items plus many more will be included in an osha inspection.
How to use a warehouse safety checklist?
Maintaining compliance with industry safety standards is critical for any business, but can be especially difficult for small businesses. One way to ensure compliance especially before a company is required to do a formal safety audit is to use safety inspection checklists that are compliant with OSHA standards. iSi offers a checklist free of charge to help companies start their compliance journey.
Additionally, using pre-written checklists can help reduce the amount of time spent on safety inspections, allowing business owners to focus on their core operations. Finding a warehouse safety checklist is the first step to this process.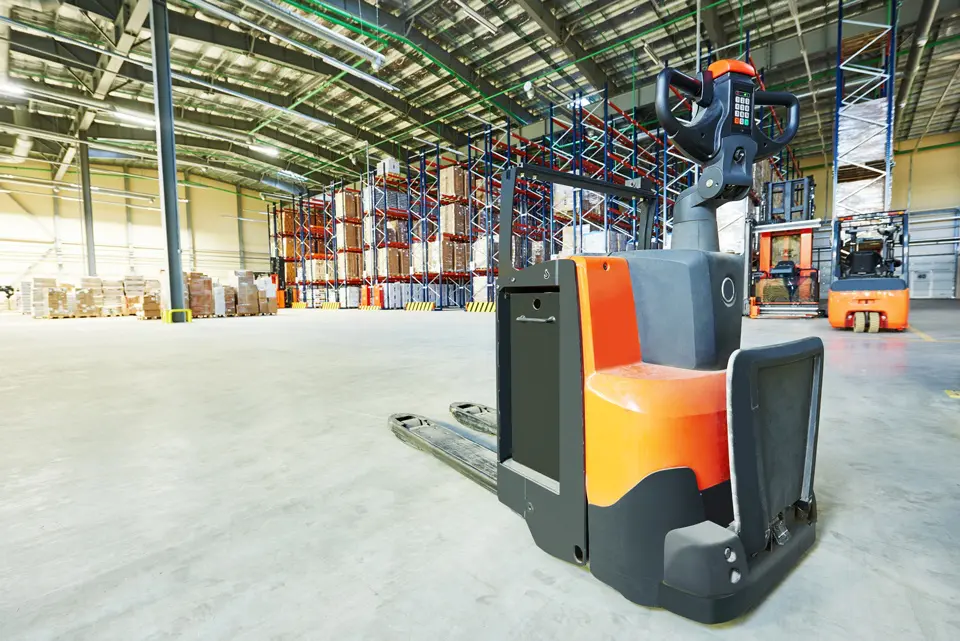 What should be checked during warehouse safety inspections?
Forklifts:
In any warehouse, forklift accidents are a major concern that can facilitate numerous hazards. Forklift operators need to be properly trained and aware of potential safety risks, especially while loading docks. In order to avoid injuries, it is important to maintain haulage equipment, make sure it is in good working order, never exceed 5 mph outside or in a warehouse, examine the area before driving a forklift, and perform regular checks on all equipment.
Docks and Dock doors
Injuries can occur when warehouse employees are struck by items or equipment falling from the dock or while loading dock doors, when the forklift runs off the dock, or when employees engage in "dock jumping." It is important for the safety of workers to drive slowly, never go in reverse, and wear a hard hat. Ladders and stairs should meet OSHA's guidelines, and "dock jumping" should be prohibited.
Material Storage
A good item to examine on the warehouse safety checklist is material storage. Warehouses are often dangerous places to work, as the slightest mistake can lead to a worker being injured. In order to keep workers safe, it is important that warehouses implement safety measures to prevent falls and other injuries from occurring. One such way to prevent falls and protect employees is by positioning items evenly throughout the warehouse and on storage racks.
This means that when workers walk through the warehouse, they will not have to navigate around large piles of boxes or other items. This is important for the safety of the workers. Placing heavier loads in lower distances will also help to keep workers safe, as it will be easier for them to maintain their balance when carrying heavy objects. Implementing these simple safety measures can help keep your workers safe and injury-free.
Charging Station
In the warehouse, one of the most important safety steps you can take is to identify hazards and know how to prevent them. According to OSHA, there are a number of things that you can add to your warehouse safety inspection checklist to maintain warehouse safety, including banning smoking and open flames, keeping an adequate inventory of fire extinguishers, and properly positioning forklifts before charging.
Chemicals
In order to be compliant with local, state, and federal regulations, it is important for warehouses to have safety data sheets (SDSs) on hand. SDSs are documents that contain all the relevant information about hazardous materials and chemicals, including its hazards, proper storage and handling, first-aid and firefighting measures, toxicological information, and more.
For warehouses that store hazardous chemicals, it is especially important to be up to date with all regulations. This is because hazardous materials and chemicals can pose a danger to employees if not handled properly. In order to prevent accidents, employees will need regular training and management should preform regular inspections.
Warehouses should make sure they have up-to-date SDSs for all of their chemicals. Having these documents on hand will help ensure a safe work environment and the warehouse is in good standing with all regulations.
Person lifting or handling
For employees who are performing regular lifting and handling of heavy objects, quick is not safe. Most cases of back pain are caused by strain or injury to the muscles, ligaments, or discs in the back. The good news is that these injuries can often be prevented by using proper lifting techniques as well as storing heavy or cumbersome items preoprly on storage racks.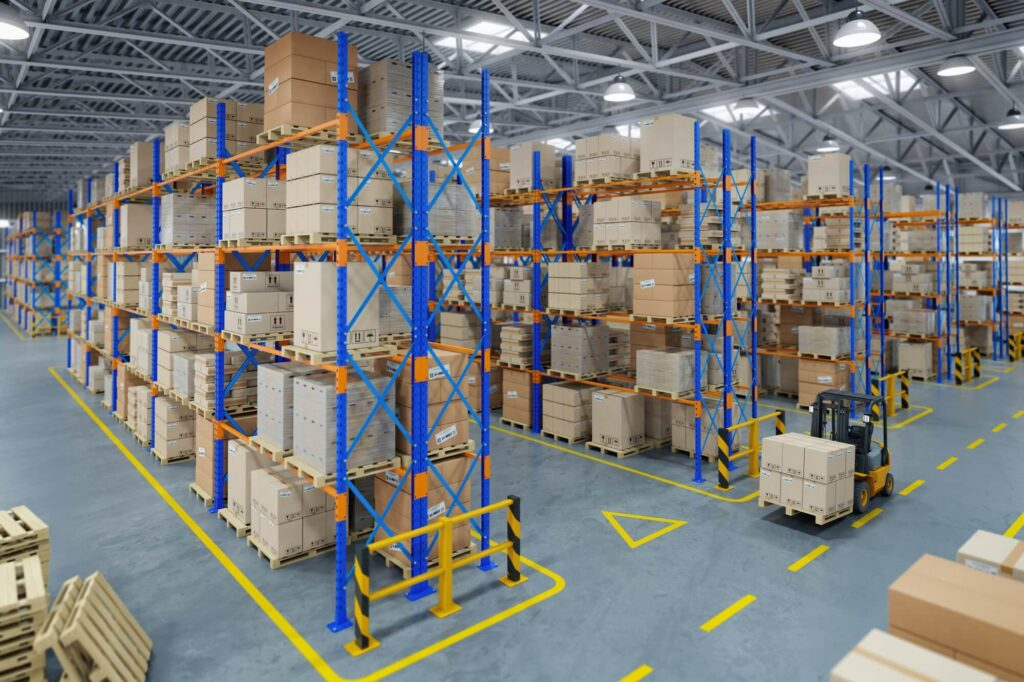 Security System
As technology advances, more and more businesses are turning to warehouse security systems to protect their investments. With the installation of alarms and surveillance cameras near all access points, business owners can rest easy knowing that their facilities are under 24/7 monitoring. While there are many companies that offer these services, it is important to do your research before selecting a provider.
One of the first things you will want to consider when hiring a security company is their experience in servicing storage areas and other sensitive locations. It is also important to look at the quality of their equipment. In addition, the company should offer cloud storage so that you can access videos from anywhere at any time.
Finally, be sure to ask about the company's customer service policies. You should expect 24/7 support in case of an emergency.
Fencing
Most people know that fences provide a layer of security by keeping unauthorized individuals out of a designated area. What many people don't realize, however, is that fences also need to be routinely inspected in order to ensure they are still structurally sound and haven't been compromised. Just as you would perform maintenance on your car or home, it's important to inspect your fence on a regular basis and identify safety hazards to prevent any unwanted access or damage from happening.
Employees
Employees that can identify when something doesn't seem right can be your best protection against potential security breakdowns. This should be a part of your hazard communication. Security breaches can happen anywhere, at any time, so it's important to have a plan in place for how to handle them. That means having employees who are alert and paying attention to their surroundings, and who know what to do if something seems suspicious.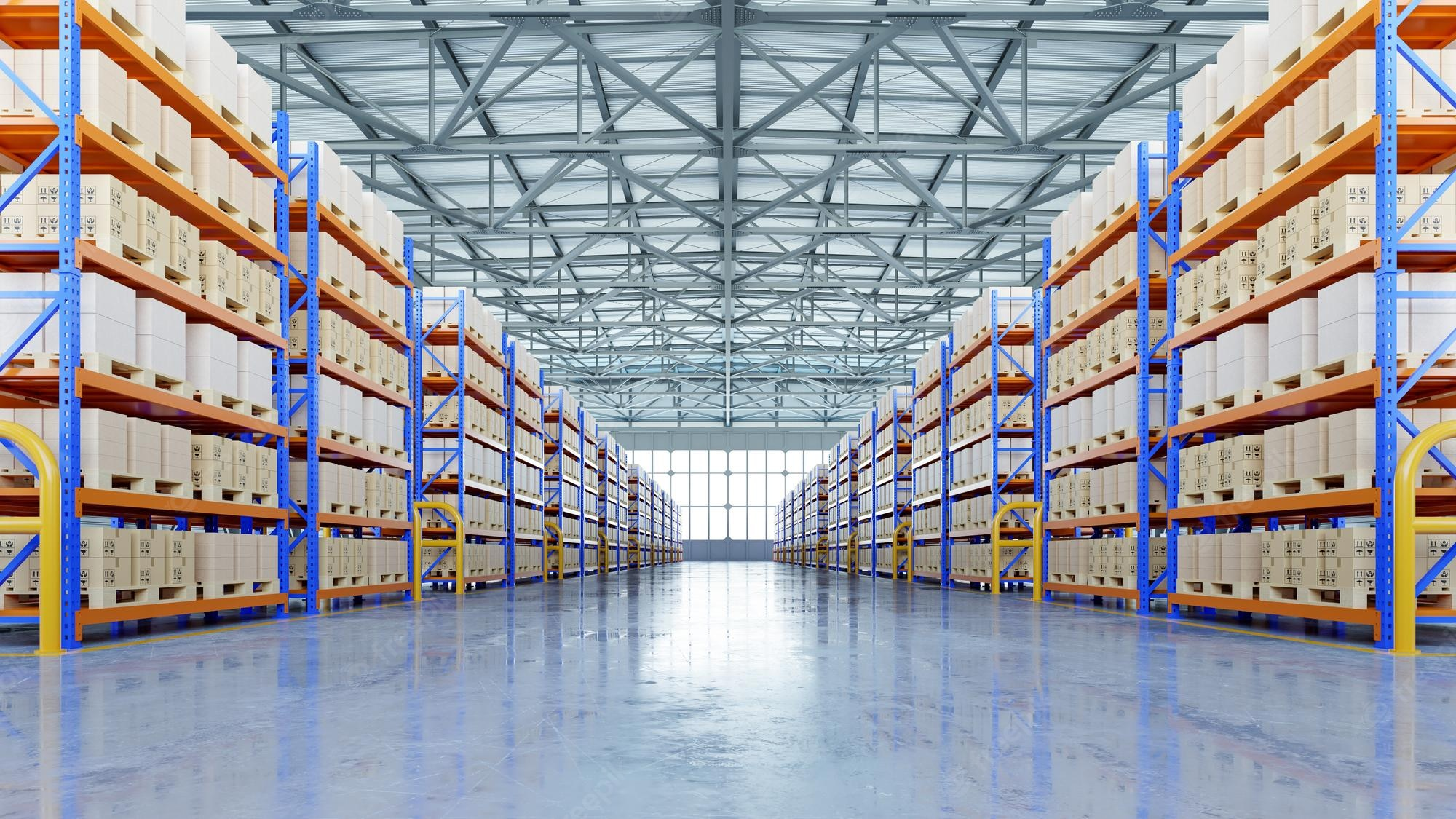 What are the most common warehouse safety hazards?
Fire Safety
A warehouse is a large, open space where goods are stored and processed. Because of the nature of their work, warehouses pose a unique fire risk. In order to ensure that your warehouse is as safe as possible in the event of a fire, it is important to take some precautions.
The most important thing you can do is make sure that your warehouse is well-marked with clear exit signs and that there are adequate fire extinguishers available. You should also store flammable materials in a safe place and make sure that wires are properly insulated. Having proper emergency exits, fire exits, and fire alarms can and will save lives as well as products.
Falls
It's no secret that safety is of utmost importance in the workplace. Every employee should be aware of the proper safety protocols to follow in case of an emergency. In addition, it's important to take measures to ensure the safety of employees while they are working.
This may include using safety railings, harnesses, and other protective devices. It's also beneficial to cordon off uneven or damaged areas while repairs are being made.
Heavy machinery
Heavy equipment is often essential to completing construction or other tasks. However, working with this equipment can be dangerous if not done properly. It is important that you take the necessary precautions to ensure your safety and the safety of those around you when using heavy equipment. All vehicles
Some tips to keep in mind are: being aware of your surroundings, safely entering and exiting equipment, sustaining communication with other workers, using appropriate spotter signals, creating buffer zones, and workers knowing when to stop so that they are not in a dangerous situation.
Trip hazards
It's no secret that the warehouse industry is a dangerous one. Every year, workers in a warehouse are injured and killed on the job because of common hazards. In an effort to reduce these numbers, it's important for employers to be aware of the most common warehouse safety hazards and take steps to correct them.
One of the most common types of accidents in a warehouse is a slip or trip. This can be caused by many things, such as poor lighting, loose materials on the floor, spills, or uneven flooring.
To avoid these accidents, it's important for employers to take steps to improve visibility and make sure that all surfaces are even and free of hazards. Implementing hazard signs and caution tape can also help increase awareness among workers.
Overexertion
What are overexertion injuries? For example, injuries caused by lifting, pushing, pulling, holding, carrying, or throwing objects all fall under the category of overexertion.
To help prevent overexertion-related accidents, your workers must receive proper safety training. In particular, learning how to lift and carry objects without injury is a vital part of warehouse worker training.
Carrying heavy items improperly can result in a number of different types of injuries: back strains and sprains, hernias, neck strains and sprains, shoulder strains and sprains. Injuries like these can keep your workers off the job for weeks or even months at a time. That's why it's so important to make sure your workers know how to safely lift and carry boxes and other items in the warehouse setting.
Falling objects
Working in a warehouse almost guarantees that some materials will be stacked on racks above everyone's heads. Hard hats, hard hats, hard hats… is the number one thing every person should be wearing to prevent injury. Therefore, it's possible for items to fall from those racks and cause injuries or get lost in the flue space. In order to prevent these things from happening, a safety protocol should be put into place.
That protocol should include the use of a safety harness, regular inspections of the racks, and employee training on how to properly stack materials.
Lack of Awareness
The biggest hazard in warehouse safety is lack of awareness. When you go through your warehouse safety checklists make sure your warehouse workers, co-workers, and managers are practicing situational awareness.
To help maintain this level of awareness, your team should know all current regulations and latest regulations as well as provide effective training to all workers. When you provide training make sure to include hazard communication with warehouse workers and take preventive measures to keep everyone safe.
If an incident arises, take immediate corrective actions and safety procedures, create reports of the incident and leave the warehouse in good condition.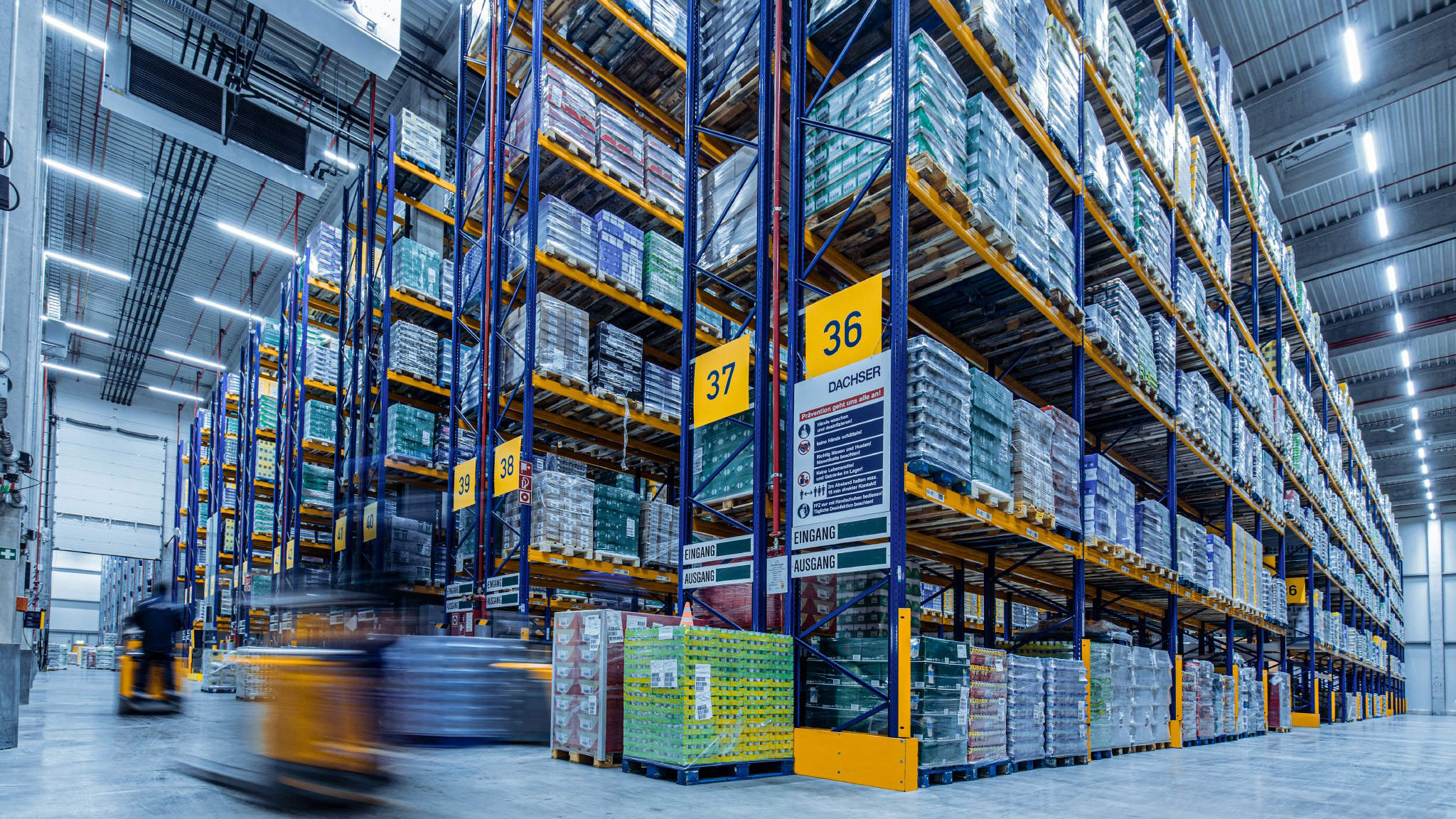 How do warehouse inspections work?
Warehouse safety inspections, also known as warehouse audits, are an important part of maintaining a safe and efficient working environment in a warehouse setting for warehouse staff. By following a set of documented processes, employers can ensure employee safety, protect inventory from theft or damage, and optimize workflows and procedures. A warehouse safety checklist can help to guide warehouse workers through the necessary steps to complete an effective inspection. Inspections is a warehousing industry standard.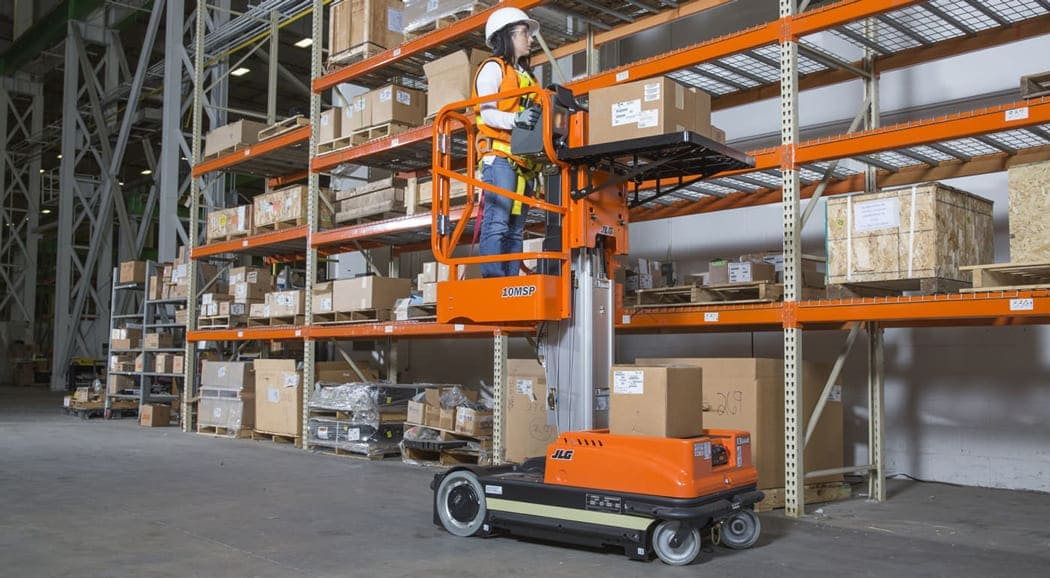 Conclusion:
Having a warehouse is an important part of any business, and it's essential to make sure they are functioning properly. A warehouse inspection checklist can help you do just that.
A good inspection checklist will cover all the key areas of a warehouse, from the inventory to the security systems. It should also be customized to your specific needs, so that you can be sure nothing is missed.
A well-executed warehouse inspection can help you identify any potential problems before they become serious issues. It can also help you ensure that your warehouse is running as efficiently as possible, which can save you time and money in the long run.
Where Do You Go From Here?
iSi can help you get a baseline on your environmental compliance responsibilities and help you prioritize the ones which are most critical to be taken care of.  Request a quote for an environmental audit today!  Need more information about these issues?  Contact us at (888) 264-7050 or email us!
Are you missing some of these items in your program too?  We can help get you up to speed!
We send our articles by email whenever we add a new one.  Don't miss out!  Sign up for our blog today.